UP, UP-GE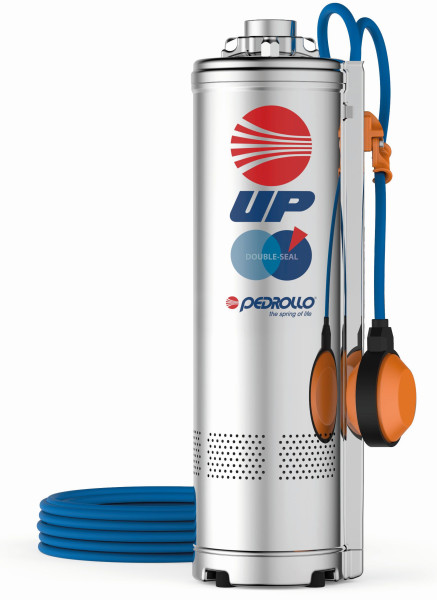 Multistage centrifugal sumbersible pumps with float switch.
Max. temperature of the fluid
40 °C
A new concept range of submersible multi-stage pumps designed guarantee  even  greater  reliability, thanks  to  patented  innovative technical  solutions  which  prevent  blockage  of  the  pumps  even after prolonged periods of inactivity. 
Because of their high efficiency and reliability they are suitable for use with clean water in domestic, civil and agricultural applications such  as  the  distribution  of  water  in  combination  with  pressure tanks,  for  the  irrigation  of  gardens  and  orchards  and  for  pressure boosting, etc.
Benefits:
+ pump capacity to pump water with a maximum fine particle content of up to 150 g / m3
+ integrated float switch protecting the pump from dry running
+ the high performance and reliability of the pumps makes it possible to use them not only in the home but also in the industry
+ vertical and horizontal installations
+ pump incl. 20 m of cable suitable for drinking water