NK, NK-GE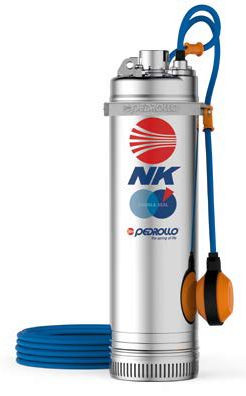 Multistage centrifugal submersible pumps with bottom suction and float switch.
Max. temperature of the fluid
40 °C
Multi-stage submersible pumps NK robust bottom suction design and float switch suitable not only for irrigation but also for domestic waterworks with pressure vessel and pressure switch.
They are suitable for pumping water from wells, tanks, reservoirs and swimming pools.
Benefits:
+ max use of water source thanks to bottom suction
+ the high performance and reliability of the pumps makes it possible to use them not only in the home but also in the industry
+ integrated float switch protecting the pump from dry running
+ integrated start capacitor
+ pump incl. 20 m of cable suitable for drinking water